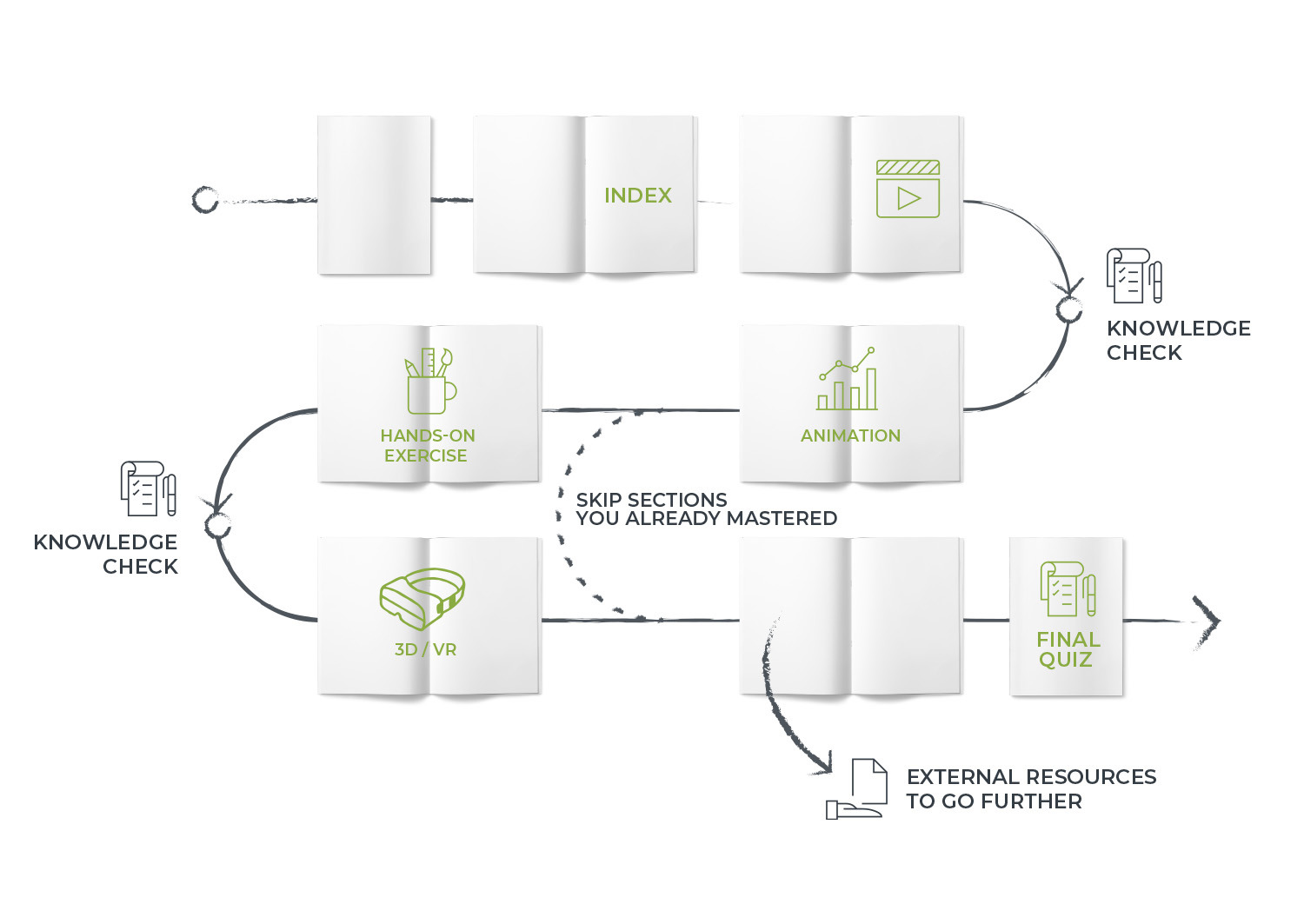 Setting the learning journey
It is essential to create a meaningful and memorable eLearning experience that corresponds to the needs and expectations of the learner. We design and implement eLearning scenarios using checkpoints, shortcuts and deep-links.
With checkpoints, you can define the key stages your team needs to attain before passing on to the next section. Answering a quiz, reading specific content or viewing a video can be required before gaining access to the following lesson.
Deep-links and shortcuts assist the learner in finding the parts where their skills need refining or to skip parts they have already mastered. This saves valuable time and makes the learning journey less tedious.
The possibilities are endless, and the solutions produced by our teams are tailored to your exact requirements.