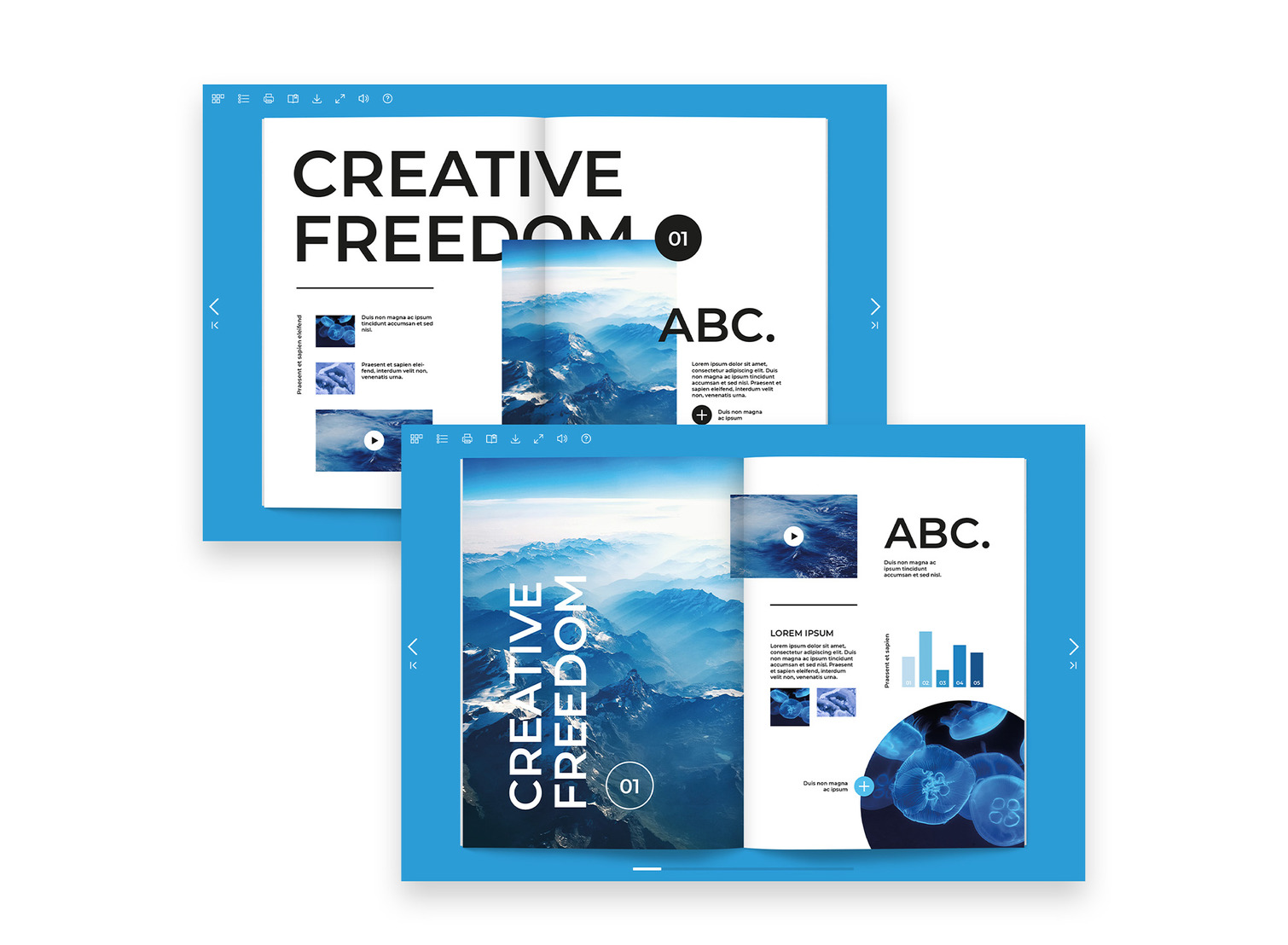 Creative freedom - UNLEASH YOUR IMAGINATION
Most learning creation tools are based on templates. Sure, they help you to produce learning assets quickly, but the result is repetitive and unengaging. The other choice you have is custom made bespoke productions. These are much nicer, but they are both costly and time-consuming to produce.
With Fluidbook, you get the best from these two worlds. It is a quickly produced tailor-made solution with complete creative freedom. Each page is different, both in terms of design and interactions. Layouts and graphics are rapidly created using your existing programs and design team (or ours). Free from templates, fluidbook takes the learner on an ever-changing journey.