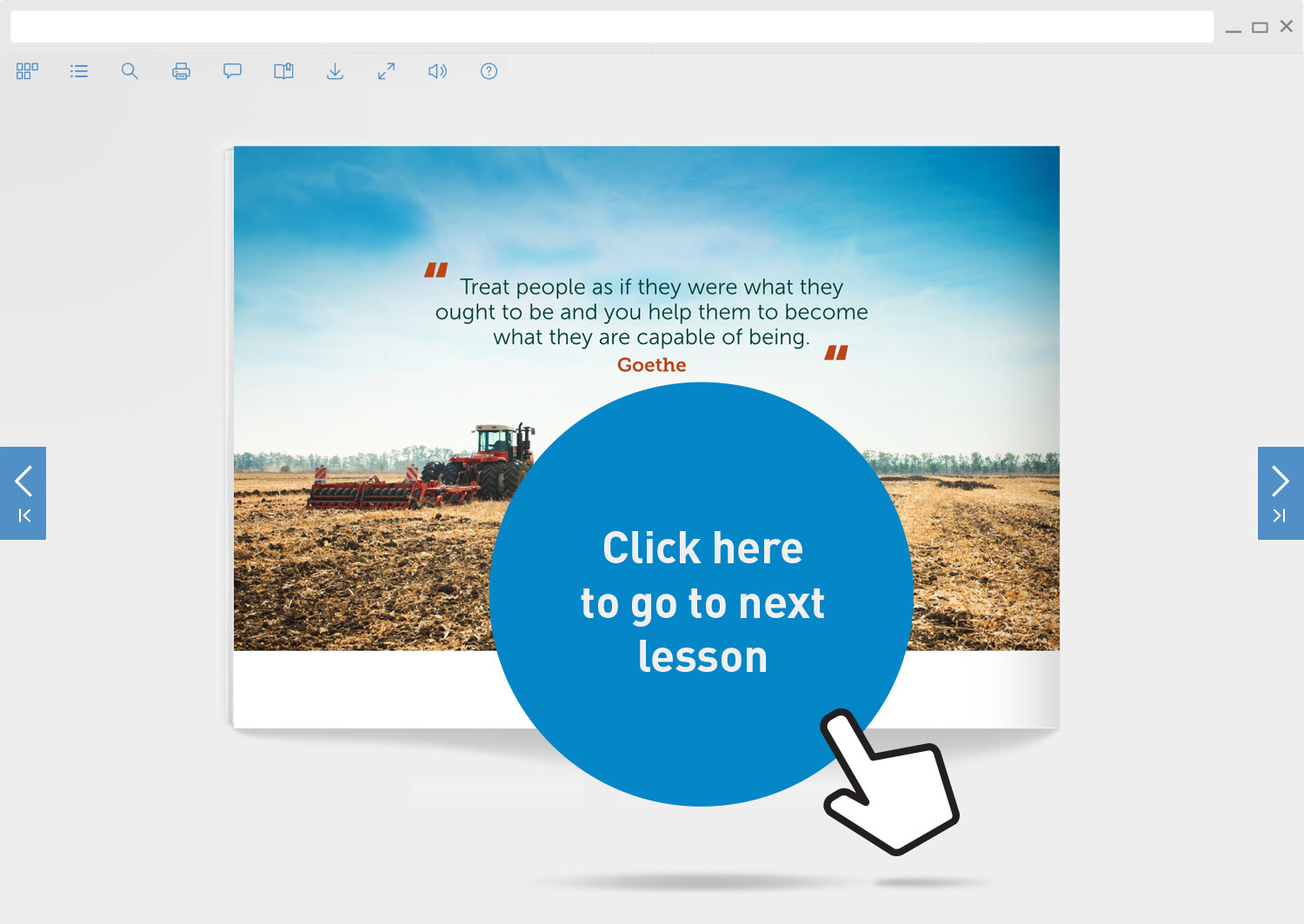 E-LEARNING ENHANCEMENTS
You can define the key stages your students need to attain before passing on to the next stage.
For example, the answers to a quiz or the reading of a piece of content can be validated by the click of a button. Or the viewing of a video can be required before gaining access to the next lesson.
The possibilities are endless, and the enhancements produced by our teams are tailored to your exact requirements.
The Fluidbook solution integrates the SCORM standard natively, meaning you can monitor the progress of each student in your LMS.